ACUPEO® MASSAGER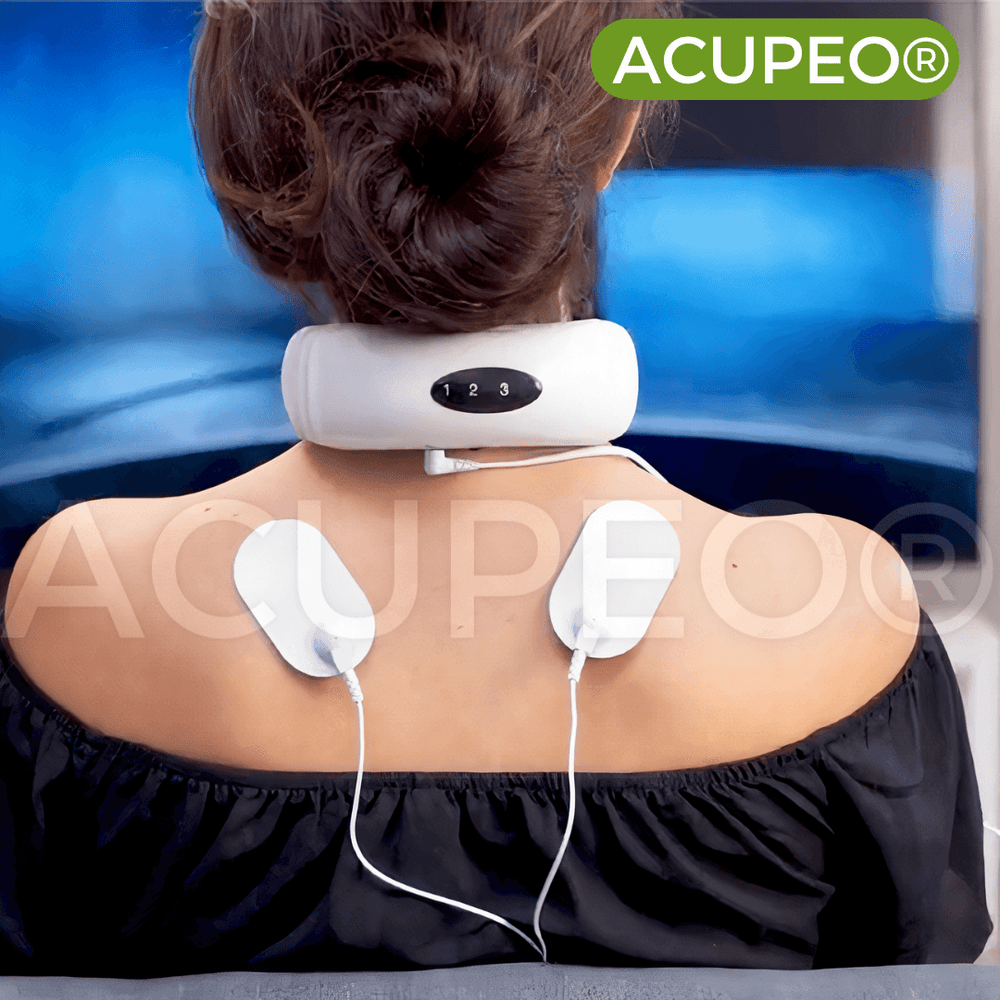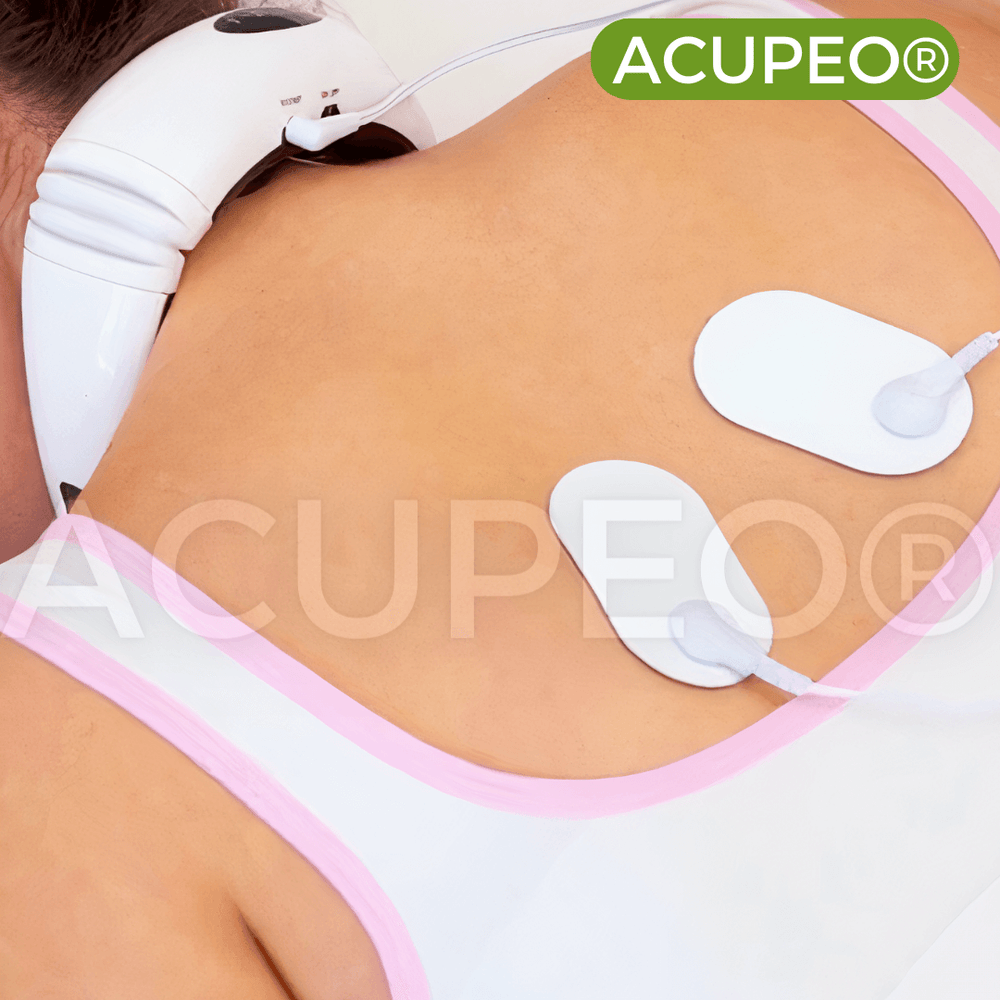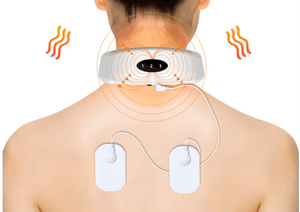 Scientifically proven effectiveness
Acupeo® deeply massages your neck to eliminate pain for the long term.
The effectiveness of TENS has been proven by scientific studies (see list below). This massage technique is also endorsed by healthcare professionals, hospitals, and physiotherapy clinics for alleviating bone pain.
✓ Can be used on the go
✓ Adjustable size
✓ Autonomy of 60 sessions
Harness the Power of the Ergonomic Collar
Acupeo® is a registered trademark that harnesses this technology in an ergonomic and customizable way, ensuring an enhanced massage experience that's highly effective. 
This method delivers an extraordinary sense of well-being while effectively eliminating pain.
✓ 6 massage modes
✓ 16 intensity levels
✓ Detachable pads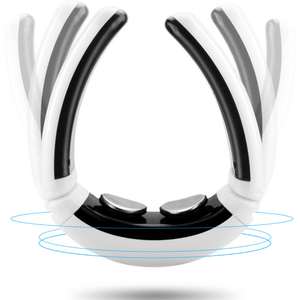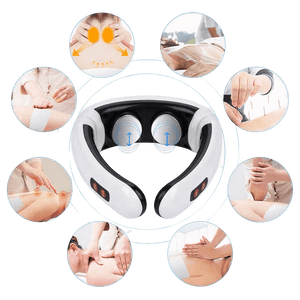 Effective from the 1st session against arthritis
Acupeo® is the perfect treatment for eliminating bone pain caused by arthritis. 
After just one session, you'll notice a significant reduction in inflammation and neck pain. You can schedule a session at your convenience, and it only takes a few minutes to experience the positive effects. 
✓ Almost all users are very satisfied with Acupeo® to treat neck arthritis
FAQ
FREQUENTLY ASKED QUESTIONS
Our ergonomic TENS (much more effective than conventional TENS) has been scientifically proven to be effective. This massage method literally switches off the nociceptors (pain receptors) in the skin and bones. As a result, the pain receptors (switched off) will not be able to send a pain signal to the brain.
Our massager eliminates pain in just a few minutes. The effect depends on the individual. For some people 5 minutes will be enough, for others 15 minutes will be necessary.
Since our massager is an ergonomic TENS which acts on the pain receptors (by switching them off), the more you use it, the longer the pain-relieving effect will last. At first it will last half a day or 1 day, then the more you use it, the less receptive the pain receptors in the massaged area will be and the anti-pain effect may last for several days.
The ergonomic collar has been designed for the neck and the electrodes can be used on any part of the body you wish, including the back, lower back, knees, shoulders, elbows (and more...).
Acupeo® is a medical massage device designed to eliminate chronic pain, particularly that associated with arthritis, osteoporosis, fibromyalgia, pinched nerves, Arnold's neuralgia or any other bone pain.
Rated 4.8/5 and verified by LOOX app
Transaction secured over SSL

Powered by Paypal and Stripe

Loss & theft insurance included

Free replacement if it breaks down